Ltd. "Velovita" is actively developing company with strong position in the sphere of selling bicycles and their supplements. We closely follow current trends in the production of bicycles, constantly renew and expand shop assortments including successful models of leading manufacturers. We made our assortment wide, various and maximum interesting for our customers. We differ from competitors having the optimal adjustment of abundant production and price.
Among our assortment we have various bicycle models from the most popular manufacturers. You will find: mountain bikes, road bikes, and models for "dirt" and "street" riding, folding bikes, the bikes for riding in the city and the ones specially made for men, women and children of different age.
We offer a wide range of additional accessories and kits for bikes.
By becoming our customers you can always rely on the service provided by our company:
every kind of consultation help to the product we offer;
the delivery of the purchased products;
service for the customers, warranty and post-warranty service, bicycle repair;
we've got only qualified working staff, thus, we ensure you will get only professional service;
one of the most important principles of our work – to give the customer the maximum comfort while shopping.
---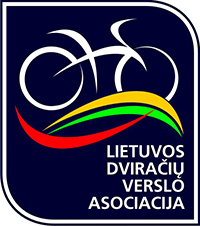 Ltd. "Velovita" is the member of Lithuanian Bicycle Business Association.
The main aim of the Association: together with competent institutions of the Republic of Lithuania to partake pursuance in the overall LBBA members of business policy by creating and developing its laws; to coordinate the activities and efforts of the members of the Association by defending their economical and juridical interests especially equal conditions of competition in the market.
To propagate the benefits of bicycle as an active leisure and professional sport, ecological mean of transport. The association was established in order to allow members of the Association to achieve the most favourable conditions, to expand their horizons and knowledge, to improve professional level and collaborate.